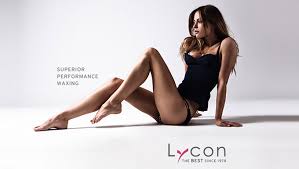 AT Inner Beauty We use Lycon Wax which is the best since 1978 and came to Ireland in 2005.
it is formulated with the finest natural resins, bees wax and sensuous aromatherapy. Lycon delivers superior results, removing stubborn hair as short as 1mm like no other. Lycon low temperature, super pliable and gentle waxes, provide a nurturing and skin conditioning treatment for extra client comfort, even on the most sensitive skins.
This wax is by far a love of all my clients and comes highly recommended.
Forearm                                                      €15
Underarm                                                  €10
Lip                                                                 €10
Chin                                                             €10
Facesides                                                  €20
Full Leg                                                      €28
Full Leg & Reg Bikini                          €45
Full Leg & Californian                       €55
Full Leg & Brazilian                             €65
Full Leg & Hollywood                         €75
Half Leg                                                     €20
Half Leg & Reg bikini                          €35
Half Leg & Californian                        €45
Half Leg & Brazilian                            €55
Half Leg & Hollywood                         €65
Regular Bikini Line                             €20
Californian                                             €30
Brazilian                                                   €40
Hollywood                                               €50